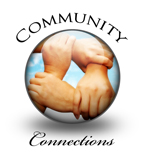 Both, Anupam & Neelam are strong advocates of community involvement. Both are very active members of the Greater Boston community,
Neelam is member of these non profit groups in the town.
Neelam is past president of Billerica Chamber Of Commerce
Neelam is Past President of The Friends of Council on aging
Board Member of Billerica Partners for Education
Member of Billerica Lions Club International
Board Member of Billerica Community Alliance
Member of Billerica Access Television
Member of India Society of Worcester
Member Indian Association of Greater Boston
Member Indian American Forum
Member of United India Association
Member of Hadassah
Also serves on Various Town Committees
Anupam also serves on boards and committees of of various non profit groups Current, Member EMD Serono. Institutional BioSafety Committee, Town of Billerica, Board of Health.
Member, Billerica Partners for Education, a business & Billerica school system partnership supporting educational projects for elementary, middle and high school.
Past President, India Association of Greater Boston (IAGB).
Co-chair, Tie-Boston, Life-Sciences section. TiE-Boston is a not-for-profit organization with a mission to foster and support entrepreneurship.
Present:
Vision Aid, an organization helping visually impaired population in India.
For further information please
Contact Us